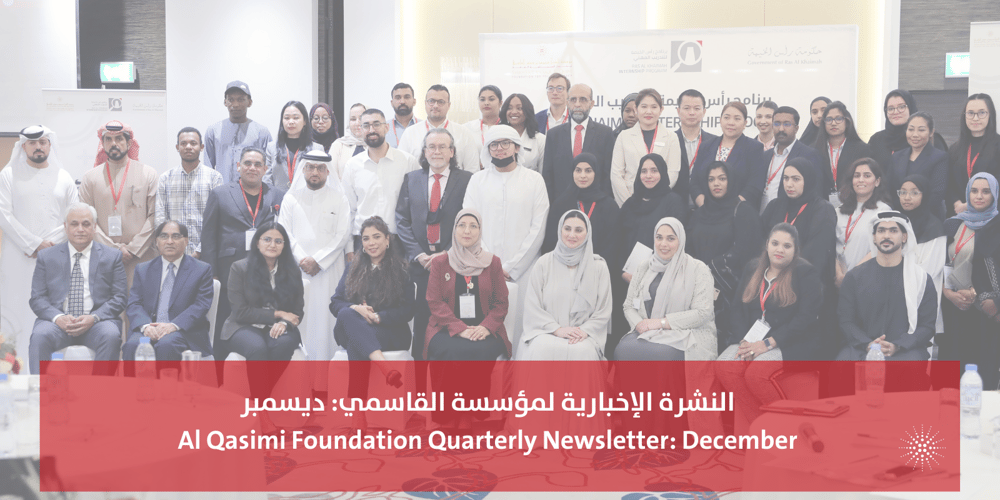 Dear Friends,
As 2022 comes to an end, we would like to express our heartfelt appreciation for your support throughout the year. As we prepare for 2023, we reflect on our successful resumption of in-person events and the beginning of many new initiatives. We look forward to the continuation of this success moving forward.

This newsletter highlights the thought-provoking events we were privileged to host in the fourth quarter and some of the initiatives that the next year has in store.
Discover professional development opportunities in Ras Al Khaimah:
Explore our recent publications:

Thank you for continuing to support our work,
Your friends at the Al Qasimi Foundation
Research Grants Open Call
Our applications for Research Grants are now open! Doctoral, faculty, and seed research grants are available for local and international scholars and practitioners wishing to focus their work on Ras Al Khaimah and the UAE.
Apply by March 1, 2023!
Apply Now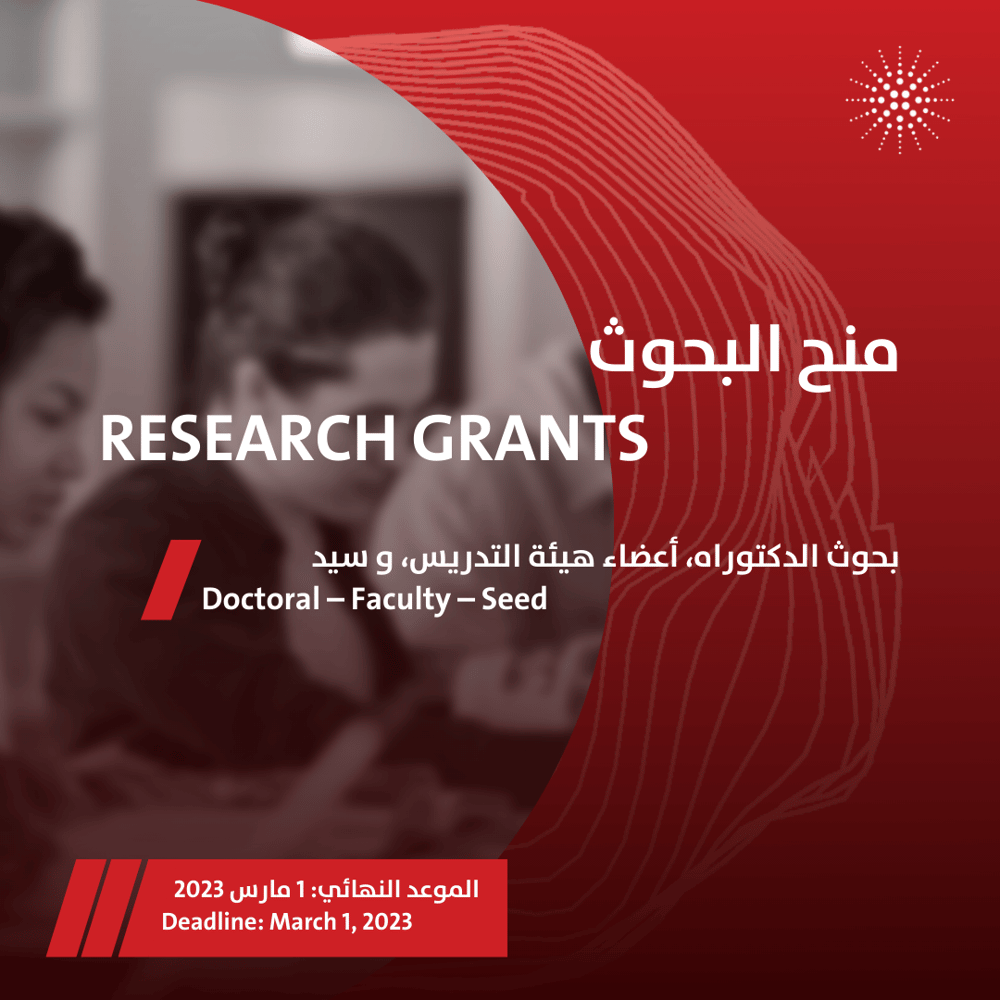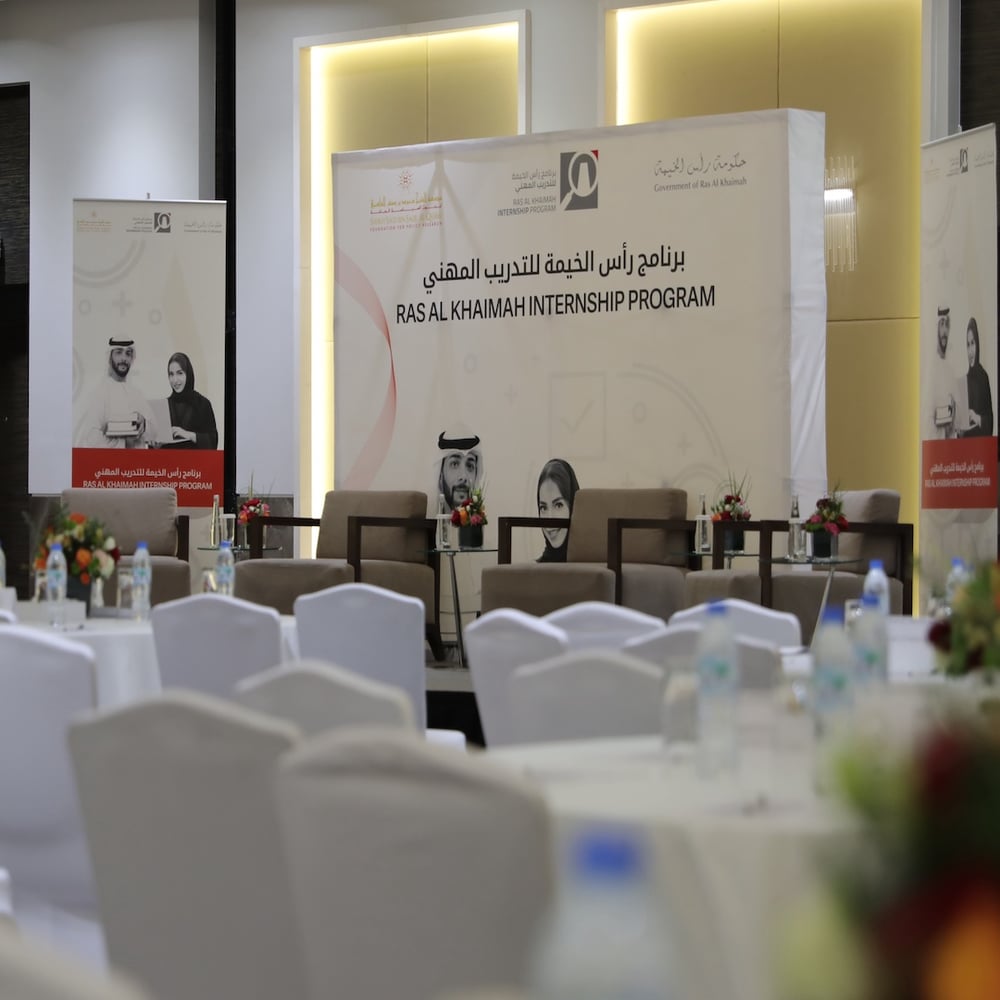 Ras Al Khaimah Internship Program
Looking for an internship? Connect with employers and apply to their open positions. Looking for interns? Find the top students in the Emirate.
We're happy to announce the launch of the Ras Al Khaimah Internship Platform, which helps job seekers, students and employers connect, exploring internship opportunities to begin building their skills and prepare for the professional world.
Learn More
Elderly Awareness Booth
We had a great time talking to people in Manar Mall, sharing tips on how to age well and take better care of the our friends and family! We also facilitated free medical check-ups in collaboration with Aster Clinics and Obaidallah Hospital.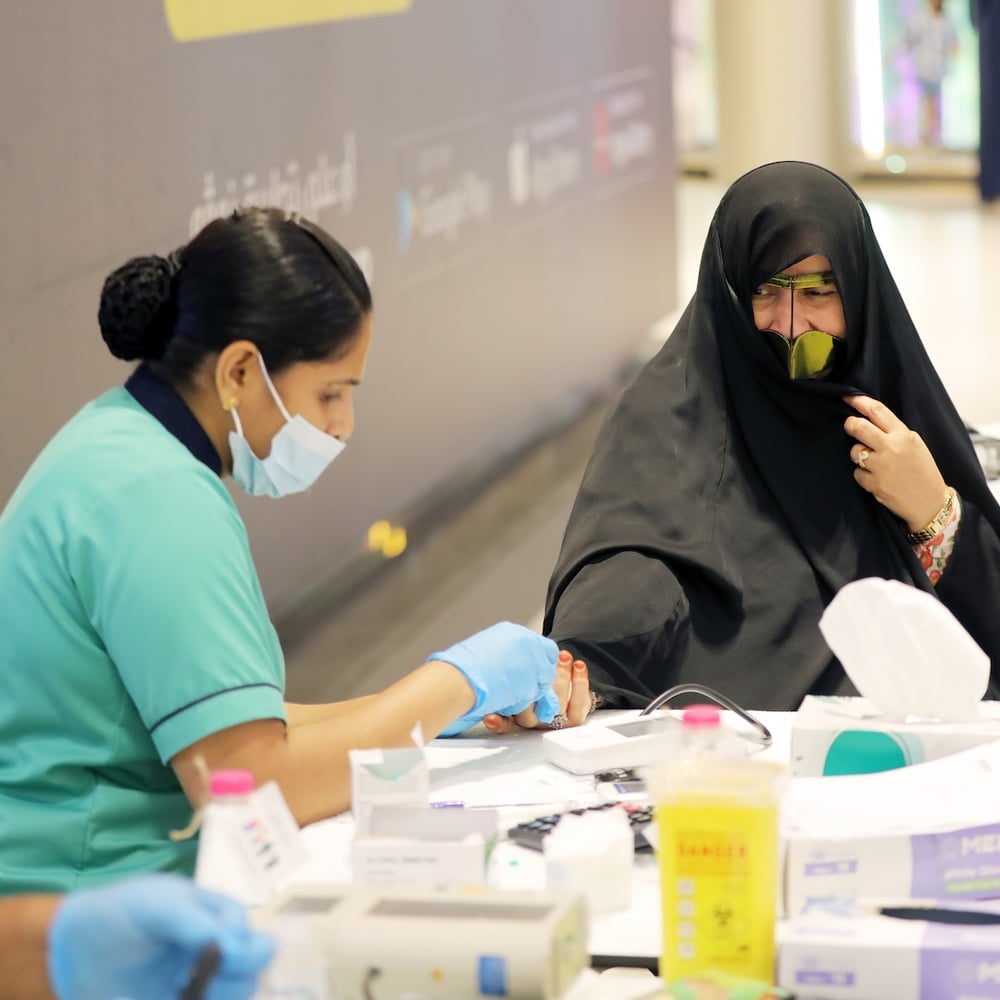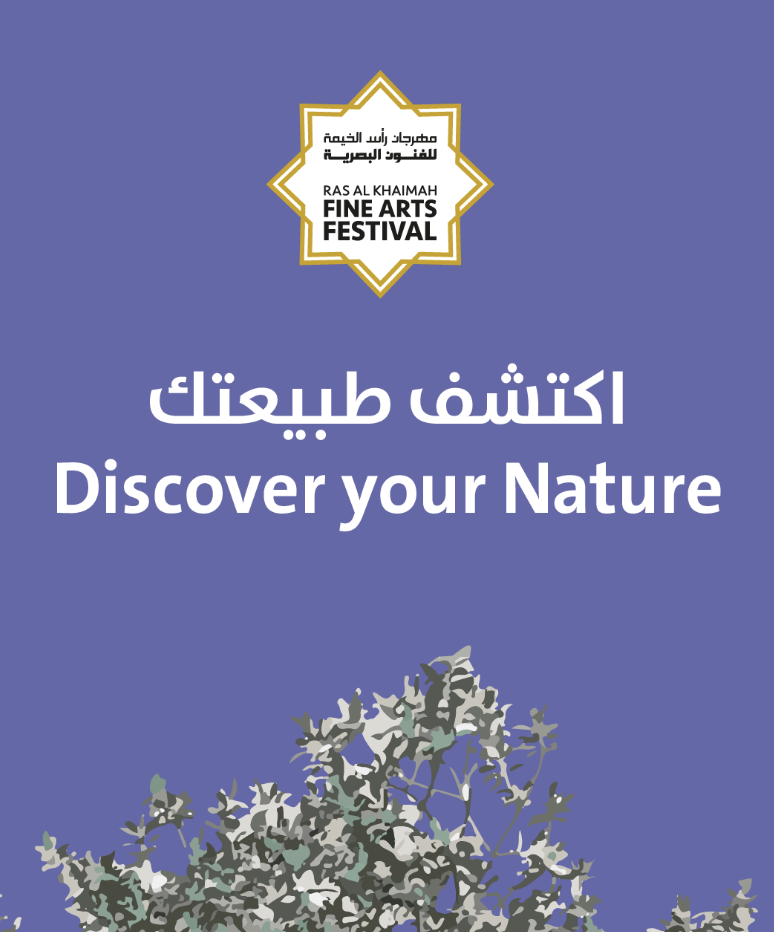 RAKFAF 2023
We're getting closer and closer to welcoming you to Al Jazeera Al Hamra for the Ras Al Khaimah Fine Arts Festival 2023!
For the 11th edition of the festival, we asked artists, filmmakers, photographers, and poets to consider their relationship with the landscape, plants and animals, fellow human beings, our planet, and the universe. Following the theme Nature, we have curated astonishing artworks, special exhibitions, thought-provoking film screenings, a pet-friendly weekend, and so much more!
The festival opens on February 3, 2023!
Learn More
Members of the press who are interested in covering or learning more about the Al Qasimi Foundation's research, events, or other initiatives may contact Mrs.
Aaesha Al Ahmed
, Communications Manager.
The Al Qasimi Foundation seeks to aid in the social, cultural, and economic development of Ras Al Khaimah and the United Arab Emirates through high-quality policy research, strategic capacity development, and purposeful community engagement.