Ras Al Khaimah Executive Leadership Development and Training Program
Driven by His Highness Sheikh Saud bin Saqr Al Qasimi's vision for RAK government and in partnership with the Ras Al Khaimah Human Resources department, the Al Qasimi Foundation organizes the Executive Leadership Development and Training Program. The program aims to identify and develop 50 aspiring second-line leaders across government departments and sectors in Ras Al Khaimah by introducing customized, integrated capacity-building solutions.
The program takes place over 14 months and coincides with the day-to-day responsibilities of full-time government employees.
Program Objectives
Understanding and Improving Organizational Performance
Adopting a Resilient and Growth Mindset for Leaders
Enhancing Presentation and Communication Skills
Developing Personal Leadership Skills
Developing Applied Research and Advanced Writing Skills
Program Layout
The Ras Al Khaimah Executive Leadership Development and Training Program will include four key components: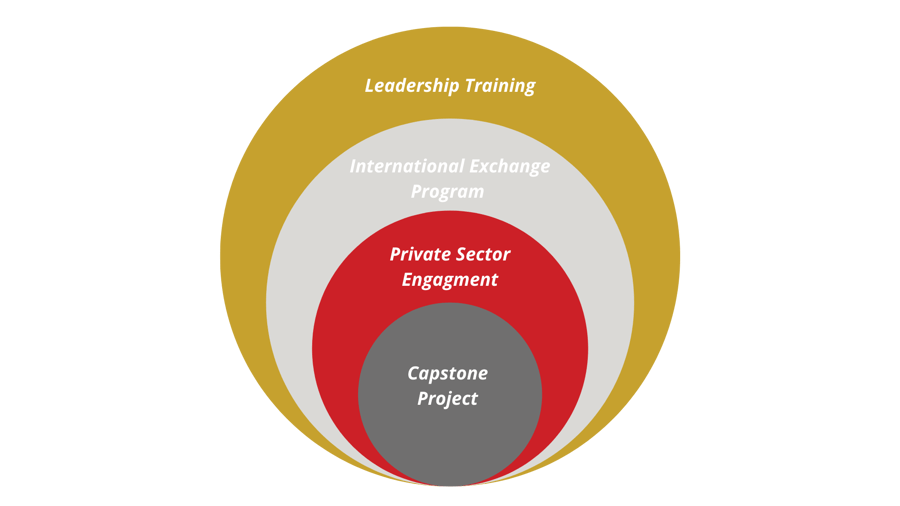 Recruitment
Candidates must meet the following criteria:
UAE citizenship

An employee of the RAK government for more than 3 years
Minimum mid-level designation (department head, section head, manager, director)
5 to 10 years of work experience
Proficient English language skills (IELTS of 6 or above)
Bachelor's degree required, Master's degree preferred
Those intended in joining this program must submit the following as part of their application:
Application form identifying a critical organizational issue or challenge
Personal leadership philosophy statement
CV
IELTS certificate
The Maxwell leadership assessment (completed by a colleague or line manager)
Myers Briggs psychometric test
Nomination/reference letter (from line manager)
Selection Process
The program team will review and shortlist applications for interviews. Accepted employees are required to provide confirmation of their acceptance by:
Committing to and signing a program participation agreement
Submitting expectations statement
While involved in the program, participants are expected to:
Maintain current job responsibilities
Attend and complete all program components
Keep up academic performance
Questions regarding the program, the application process, or the status of a submission may be sent to saqr@alqasimifoundation.rak.ae or by calling 056 433 9372.